We partnered with sandcastle artists to create structures that inspire safety, while also promoting social distancing. Our goal is to unlock new and innovative ways to enjoy the summer in your community while making it safe for everyone. Whether it's a long weekend or midday visit, we have plenty of beach recommendations to protect yourself, as well as others, while enjoying a day in the sun.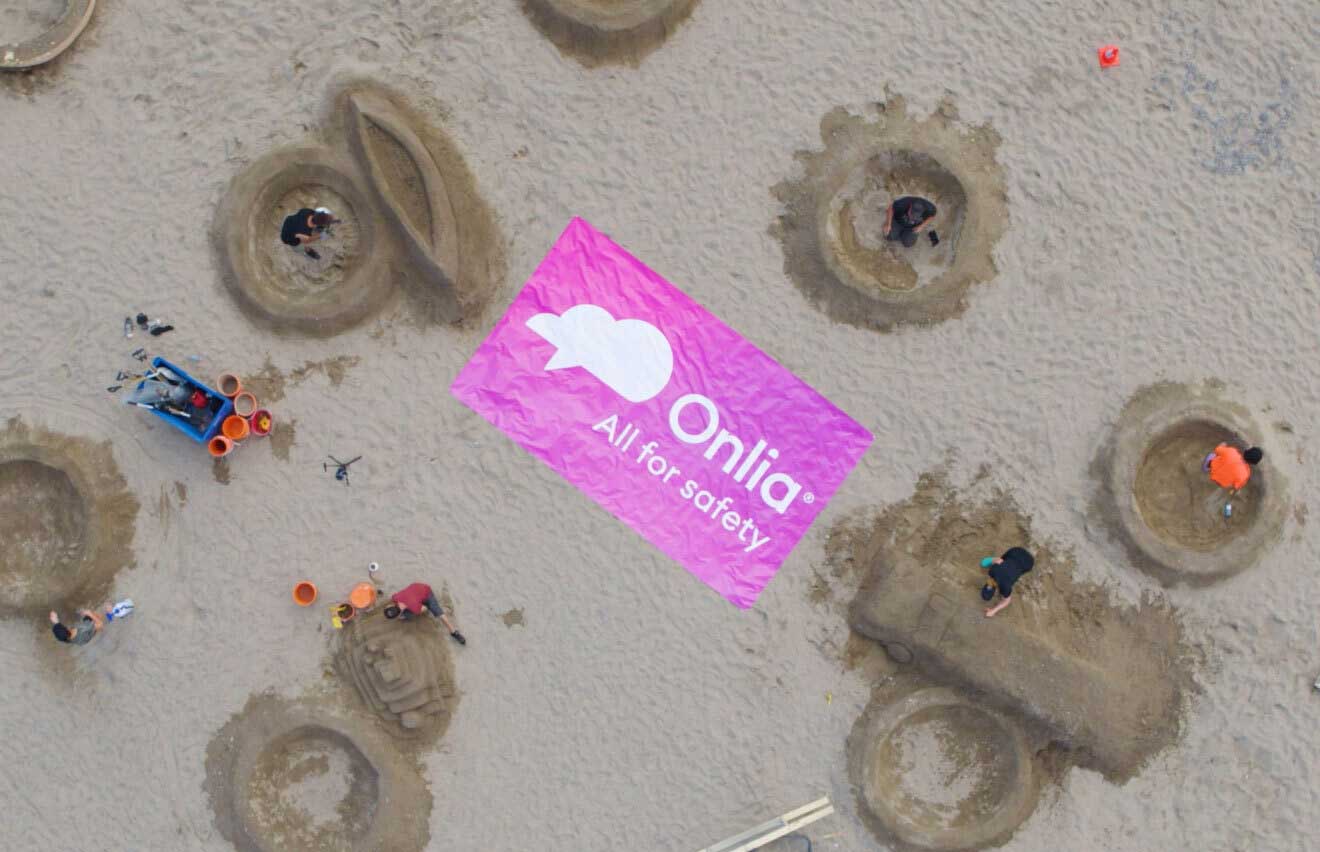 Social distancing is critical
This season, public beaches are hot spots. People are eager to spend time outdoors, and may be looking for alternative summer activities. However, issues of overcrowding and lack of social distancing has some municipalities concerned about the safety of opening beaches while trying to minimize the spread of COVID-19.
Social distancing should be your first priority for a day at the beach. Plan your visit around off-peak hours, or choose a less populated beach. When you're packing a beach bag, be sure to include face masks and hand sanitizer. Carrying some extra towels is great as well — you can use them to stake your claim in the sand, creating a socially-distanced beach spot. If public facilities such as washrooms, showers, or water fountains are available for use, make sure you take precautions while using them; keeping your distance, wearing a mask, and practising good hygiene are all key to keeping your beach day safe.
Water needs to be respected
Being vigilant along the shoreline and in the water is essential while you're at the beach, as the situation can change in an instant. Children can drown in less than two inches of water, so parents need to keep an eye on their children at all times. Open water can be a tricky environment; testing swimming skills with choppy waves, rough rocks underfoot, and variable water depth. Swimmers need to be aware of boaters as well as other watercraft users when heading into deeper waters. If you're unsure of what you're getting into, look out for a beach safety sign on shore, outlining rules and potential risks.
It's recommended that children wear a personal floatation device that's been approved by Transport Canada, Coast Guard Canada, or Fisheries and Oceans Canada, both in and around the water. Make sure it is an appropriate size for the child's weight and age, and all buckles and belts are fastened securely.
Keep in mind, a life jacket doesn't mean a child no longer needs supervision — with drowning being one of the most common causes of death for children under five, you should still keep a close eye on your kids at all times, whether they're in or around the water.
Not a confident swimmer yourself? Consider wearing a life jacket as well, and swim at beaches with lifeguards in attendance. Be sure to take note of beach safety flags on the shore, which can inform you of swimming conditions.