Bundling
Bundle your car & home insurance to save up to $750
Save 15% on car and 20% on home insurance when you bundle. Getting a quote only takes a few minutes.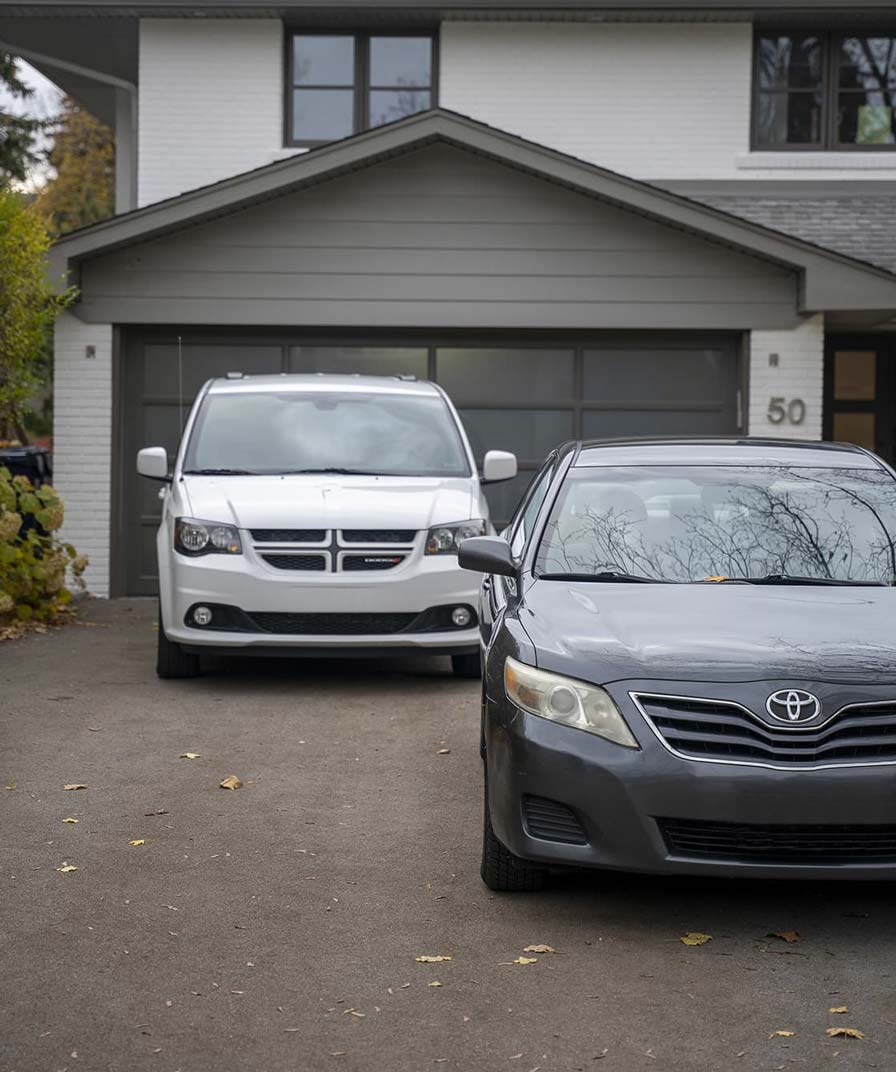 Car & home insurance are better together
Protect your car and home with premium coverages at affordable prices.
Onlia's flexible policies help you protect what's important with coverage that fits your needs.
Plus, manage both your policies in one convenient place.
More reasons to bundle with Onlia
It's easy to buy online
Get a quote in minutes and buy a policy on the spot, with coverage starting as early as tomorrow. No paperwork needed.
24/7 support 
With 24/7 claims service, you'll have peace of mind knowing help is always here when you need it.
Get more with cashback rewards
Download Onlia Sense™ and earn up to $40 cashback every month for driving safely.
Frequently asked questions
Loading...
Onlia's claims team is available 24/7. If you're in an emergency and need to report a claim right away, rest assured that you can do so any time of day. Learn more about our service here.

To report a claim, call us at 1-844-472-7901.
Onlia is a Canadian provider of car and home insurance based in Toronto, Ontario. We use smart technology to offer insurance directly online, without the need for brokers, sales agents, or paperwork. At Onlia, our mission is to protect what you love and help motivate accident prevention with discounts and rewards for safe behaviour.

Policies with Onlia are underwritten by Verassure Insurance Company, a federally-incorporated property and casualty insurance company.
With Onlia you can easily get an insurance quote online. Just answer some basic questions and you'll get a price right away. If you like what you see, you can purchase your policy on the spot with coverage starting as early as tomorrow. No phone calls or paperwork required.

If you're an existing Onlia customer looking to add a product to your account, make sure to sign in first.
Onlia offers a bundle discount of 20% on home insurance, and 15% on car insurance. Eligible discounts are applied automatically when getting a quote.
We love when drivers contribute to making Canada's roads safer for everyone who shares them. That's why we offer the following safe-driving discounts that, together, could save you over $500* every year:

Winter Tire (2%)
Conviction-Free (10%)
Graduated Licensing (20%)

You can also save up to 30% the longer you've gone without an at-fault claim.

Get started with a quote to see how much you can save. Eligible discounts are applied to your quote automatically.