Many companies have transitioned to working remotely, and Onlia is no exception. Our team is super tight-knit and we happen to love our office space, so it's been a little tough being away from our work family for this long. Thankfully, we're pretty used to using our tech to work remotely, so we're making the best of the situation and staying tight-knit on the internet.
WHFH (working hard from home)
It's been busy at the Onlia satellite offices around the GTA, and our team hasn't paused when it comes to productivity. We're big believers that having a functional workplace can translate into our work, so it was important that we all had ample space to let the creativity (or numbers, or phone calls, or meetings, depending on the department) flow. Living in a city doesn't always allow for a fancy home office, but we know a thing or two about creating productive workspaces.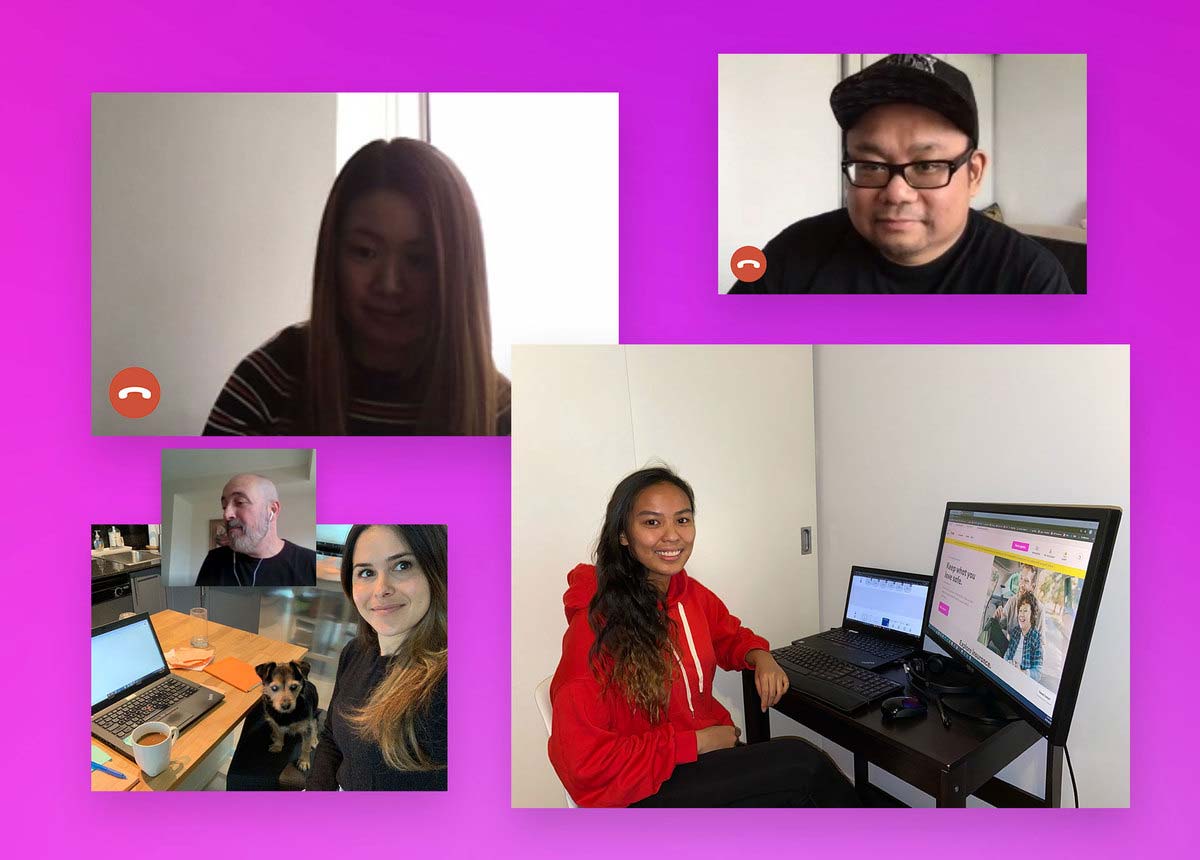 Still social, just distant
In the office, we're not just co-workers; we like to have fun together as much as we like collaborating with each other. We've kept up with the tradition of lunch socials via video chat, and have regular game tournaments to keep our competitive edge.
Our company-wide Monday meetings are just as fun as always, with quirky team-building activities before our team updates. During our last meeting, we asked everyone if they could be somewhere else, where they would be — wondering what we found? That most of us would rather be quarantined somewhere tropical. Who would've guessed?