Interested in how a VW Beetle became the official Onlia cloud car? Keep reading!
How our cloud car came to life
Our friends at Defined Designs — a design agency that specializes in interactive marketing solutions like custom vehicles — did an amazing job bringing our beloved cloud car to life!
From a design standpoint, it was kind of difficult to envision what the final product would look like just by sketching it out — a rough sketch wouldn't do our cloud car justice, especially when our ideas were early days. So instead, we worked (very) closely with the Defined Designs team while they were shaping the vehicle to make sure it was just right. We touched base every other day to go over how they were carving and forming the car panels, and — after a few meetings, and a lot of re-shaping — our teams managed to nail down the perfect shape!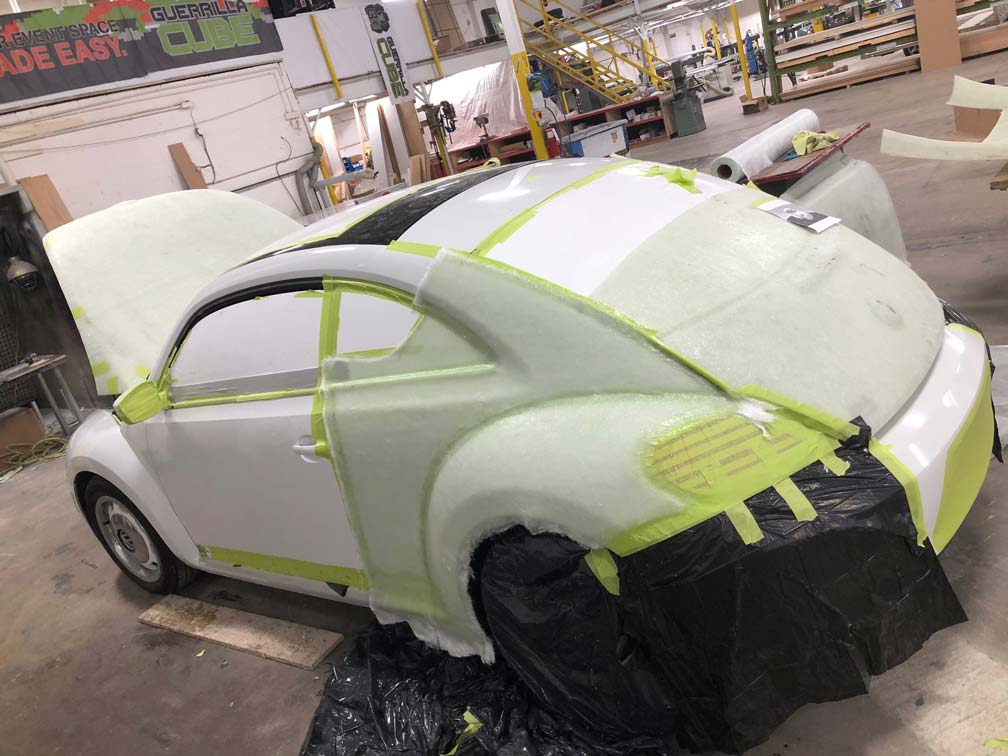 Once we had the perfect, fluffy shape down, the team at Defined Designs got to work! The shape was carved out of a special two-part foam to create the curves of the clouds, and the larger imperfections were then filled with Bondo (an automotive body filler) and sanded down to make sure our cloud car was soft and billowy, instead of rigid and bumpy.