It's a Bird, it's a Plane, it's the Onlia Cloud Car!
You might've seen us cruising around the streets of Toronto. Take a look at how we made the fluffiest ride in town.
If you saw us at the 2020 International Canadian Auto Show, then you probably caught a glimpse at our safety-mobile — the Onlia cloud car! As white and fluffy as can be, we love our cloud car dearly. It's a unique ride, to say the least, and it was great getting to collaborate with our friends at Defined Designs to make our dream car a reality!
Interested in how a VW Beetle became the official Onlia cloud car? Keep reading!
How our cloud car came to life
Our friends at Defined Designs — a design agency that specializes in interactive marketing solutions like custom vehicles — did an amazing job bringing our beloved cloud car to life!
From a design standpoint, it was kind of difficult to envision what the final product would look like just by sketching it out — a rough sketch wouldn't do our cloud car justice, especially when our ideas were early days. So instead, we worked (very) closely with the Defined Designs team while they were shaping the vehicle to make sure it was just right. We touched base every other day to go over how they were carving and forming the car panels, and — after a few meetings, and a lot of re-shaping — our teams managed to nail down the perfect shape!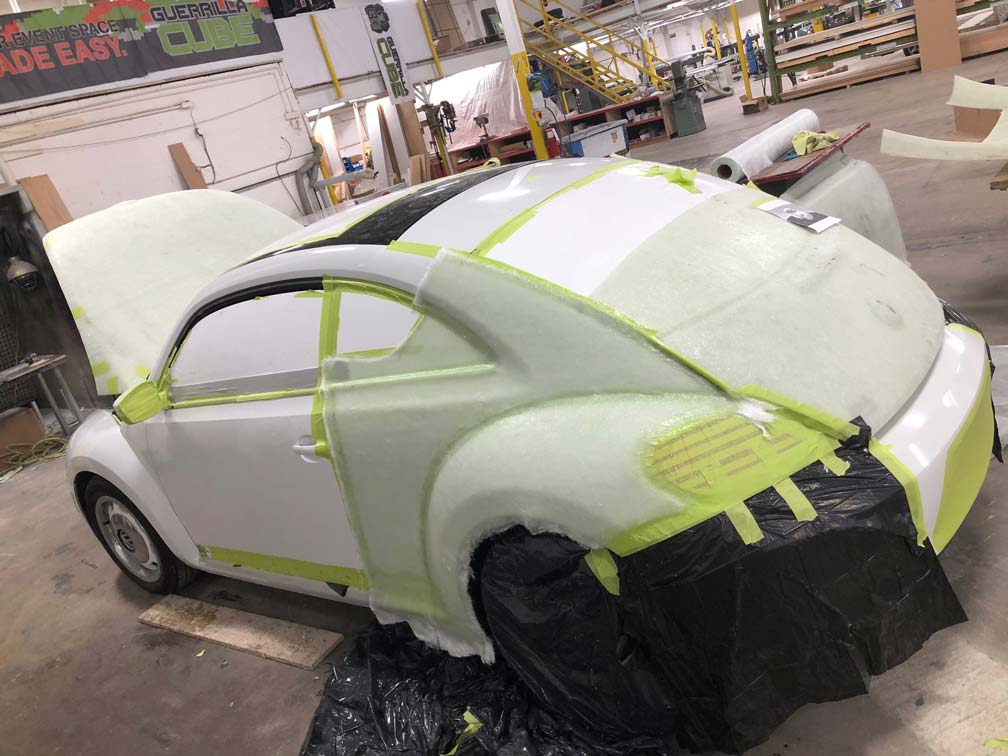 Once we had the perfect, fluffy shape down, the team at Defined Designs got to work! The shape was carved out of a special two-part foam to create the curves of the clouds, and the larger imperfections were then filled with Bondo (an automotive body filler) and sanded down to make sure our cloud car was soft and billowy, instead of rigid and bumpy.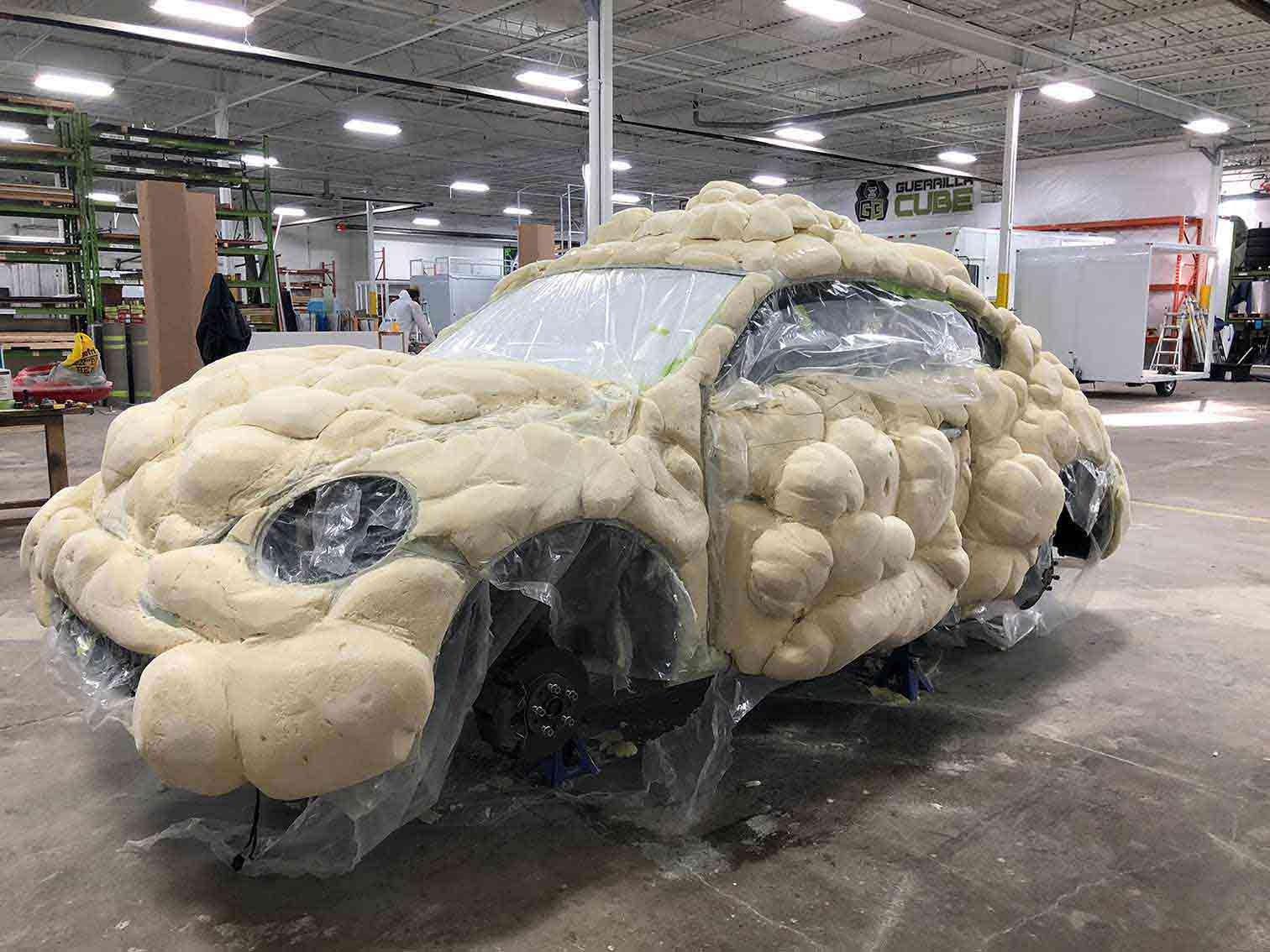 LIKE THIS ARTICLE?
Subscribe & get more from Onlia
Sign up for our newsletter and get our best stories delivered to your inbox.
The whole car was then covered in multiple layers of fibreglass to create a durable outer shell that could withstand the harsh Canadian weather and zipping through the city. After that, more filler was used to smooth out the surface, then it was sanded down, re-applied, re-sanded… you get the idea.
Applying a few coats of high-build primer gave things a nice sheen before we added our base colour: a nice light blue highlighting the detail and undulations of the cloud, and we accentuated the high points with pure white. To give it that natural cloud-like look, we went with a satin finish for the final clear coat.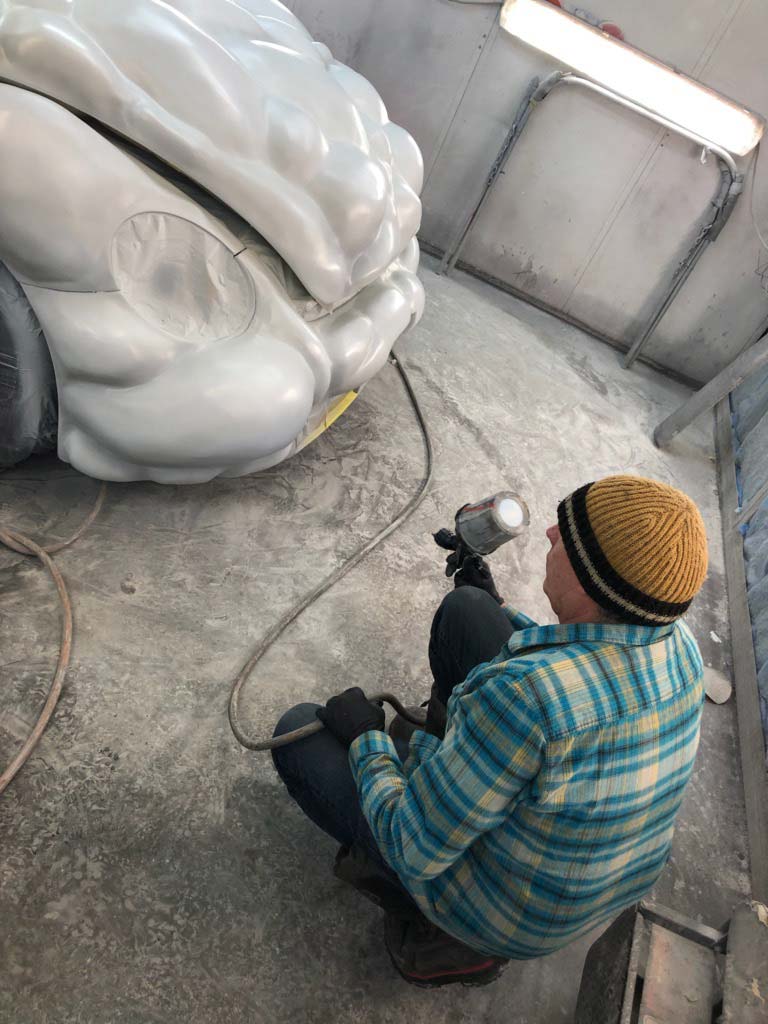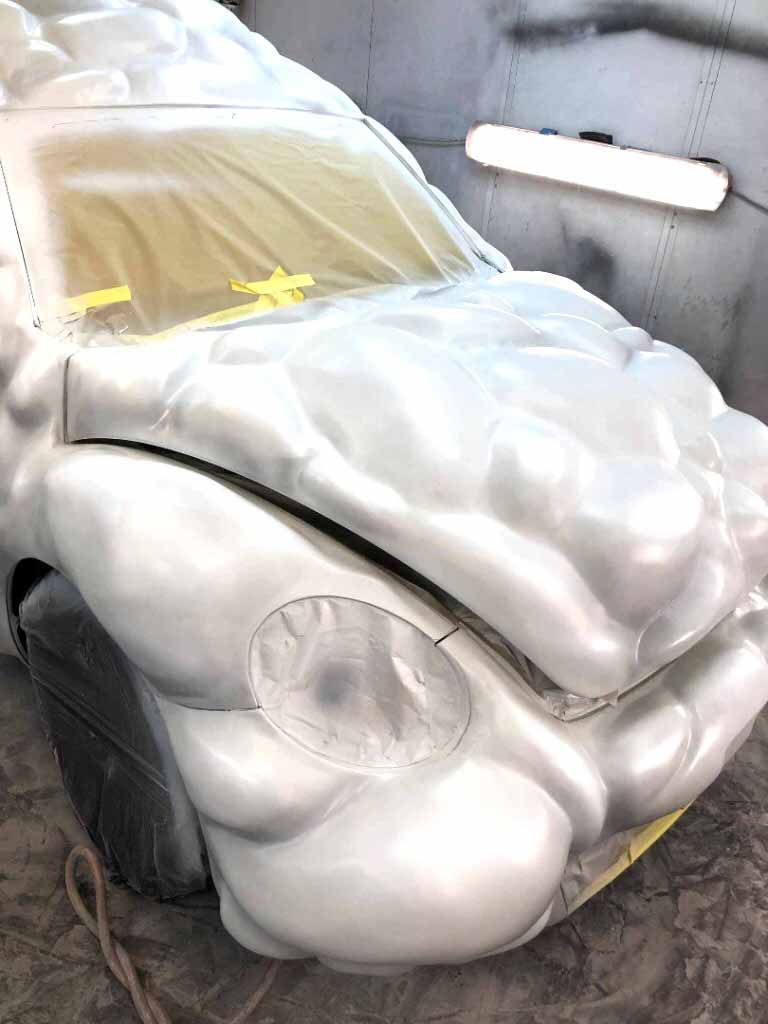 But, is it safe?
Though it may look like a vehicle of pure design, we needed to make sure our cloud car was safe to actually drive! We worked with the team to ensure that the hilly curves of the cloud didn't obstruct any rear or side-view mirrors, and that all lights are totally functional and visible. It may look like a cute, curvaceous cloud, but it's as safe as any other Volkswagen out there.