As we enjoy the holidays, it's important to remember that the holidays aren't as joyous for everyone. That's why, as a team, we wanted to make an effort to give back to our community by connecting with Holiday Helpers, an amazing Toronto-based organization that supports lower-income families over Christmas with the help of volunteers who take part.
Hundred of donors sponsor individual families from across the GTA, and provide items like winter coats, hats, mittens, boots, and other household items for the whole family. Of course, there are a ton of toys, too. Each family also receives an artificial Christmas tree, complete with decorations and a topper. Holiday Helpers basically delivers Christmas in a box (or 20, but who's counting).
Holiday Helpers is gifting over 700 families with a Christmas package this year, so we visited their pop-up warehouse where all the magic happens to help put them together. As we helped sort through, organize, and wrap, we were astounded by the generosity of others – and it inspired us, too.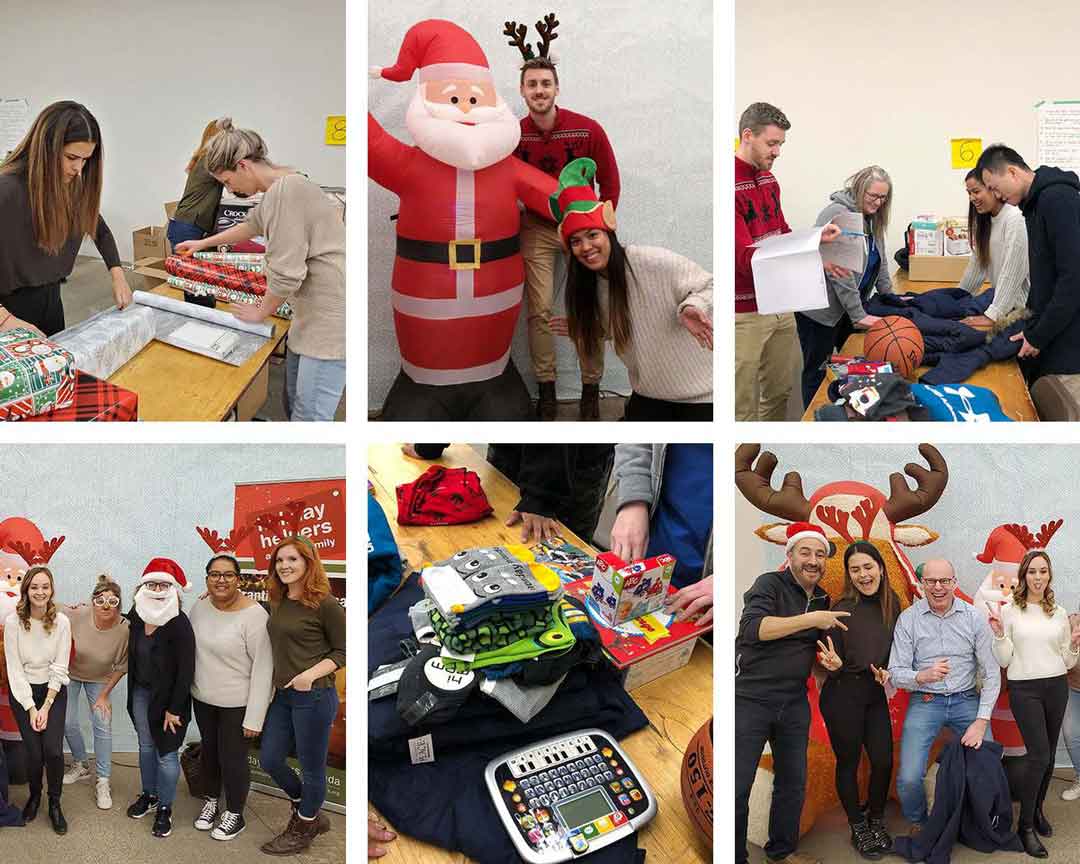 We're all about safety here at Onlia, but that means so much more than being safe on the road. Many Canadians are in need this holiday season, so if you see someone that could use a helping hand, extend yours. While we're on our way to making Canada a safer place to live, let's make it a better place to live – for everyone.