Home insurance: The basics
In Ontario, you'll pay an average of $1,250/year for home insurance coverage.
While not mandatory, most mortgage providers like to see that you're insured before loaning money. The most well-known use of home insurance is covering the cost of damages to your home and whatever's in it.
Types of damage covered can vary based on your insurer and policy, but most policies will include payouts after damage caused by these "named perils":
Fire
Smoke
Water
Electricity
Wind
Explosion
Natural Disaster
Vandalism
Vehicle Impact
In these cases, your insurance policy will almost always cover emergency accommodations (like a hotel or Airbnb) if your home needs to be repaired.
The Insurance Bureau of Canada explains that home insurance will almost always provide financial recourse in the event of a robbery, either of what's inside your home or on your property. It will also provide personal liability coverage to you and your family if you're ever responsible for another person's property damage or injury.
How to secure home insurance
To maintain your policy, you pay a regular (usually monthly) fee called a premium.
If an incident covered by your policy occurs, you'll pay a small portion of the cost of damages, called a deductible.
Your insurance company then covers the rest up to a coverage limit – as in, they'll cover you up to a certain dollar amount.
You can decrease your premium by agreeing to a larger deductible or a lower coverage limit when you first buy insurance.
If the cost of damages is lower than your deductible, it's cheaper to repair or replace without using your policy.
That's it. Not that complicated, right?
It can, however, get a bit complicated when you look at the home insurance market because you'll find other sub-products with different benefits that are sold as home insurance.
In this article, we'll compare these with the basic home insurance you just learned about to help you figure out what you need for the home you're buying.
Home insurance vs. Mortgage insurance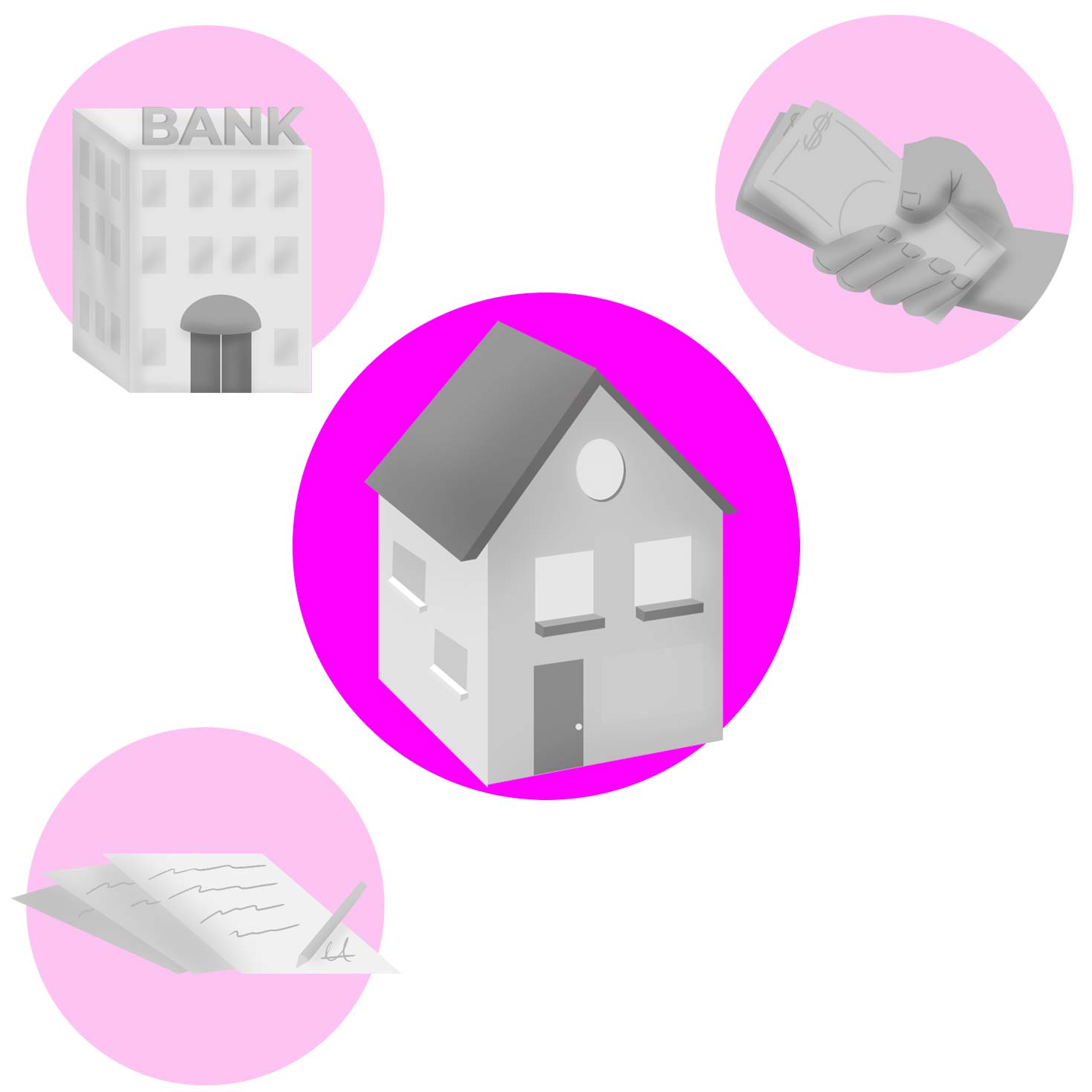 What is mortgage insurance?
Mortgage insurance is referred to by many names: mortgage loan insurance, mortgage default insurance and CMHC insurance. Regardless of what you call it, unlike home insurance, mortgage insurance doesn't exist to protect you. Instead, it's protection for whoever loaned you the money for your mortgage.
If you're unable to pay them in full, or you otherwise break your contract, they can foreclose and sell your home to get what they're owed. If they still haven't recovered the full value they contributed, mortgage default insurance covers the difference.
If mortgage insurance doesn't help you, why should you buy it?
The simplest reason is that your lender won't give you a mortgage without it. It's similar to how some (most) lenders want you to buy home insurance.
The more complex reason is that having mortgage insurance often lets you purchase a home even if you can't afford more than the required 5% down payment.
How mortgage insurance affects you
Your lender will look at the total price of the house you're buying and what percentage they're contributing. This determines two types of mortgages. If you're contributing 20% or more, this is considered a low-ratio mortgage and they likely won't require insurance. If you're contributing less than 20%, it's a high-ratio mortgage and they'll want insurance to cover the risk.
Another key difference from home insurance is how you end up paying for it. The price of mortgage insurance is often packaged into your mortgage. This means rather than covering these costs independently, they'll be included in your regular mortgage payment and will be affected by the same interest rate. The price of your insurance is based on the total price of the mortgage you're taking out, ranging from about 1.80% to 4.00%. To get the lower end of that spectrum, you'll need to make a larger initial down payment.
Do other types of mortgage insurance exist that benefit you?
Mortgage disability and critical illness insurance gives the sort of coverage you may have imagined when you first heard the term "mortgage insurance."
If you find yourself unable to make payments due to a serious illness, injury or sudden unemployment, this policy will cover you. Similarly, mortgage life insurance will pay off a mortgage up to a limit upon your death. Owning your home outright (or at least having a much smaller mortgage) will make it easier for your surviving family members to move on without you.
Learn more about home insurance vs. mortgage insurance.
Home insurance vs. Tenant insurance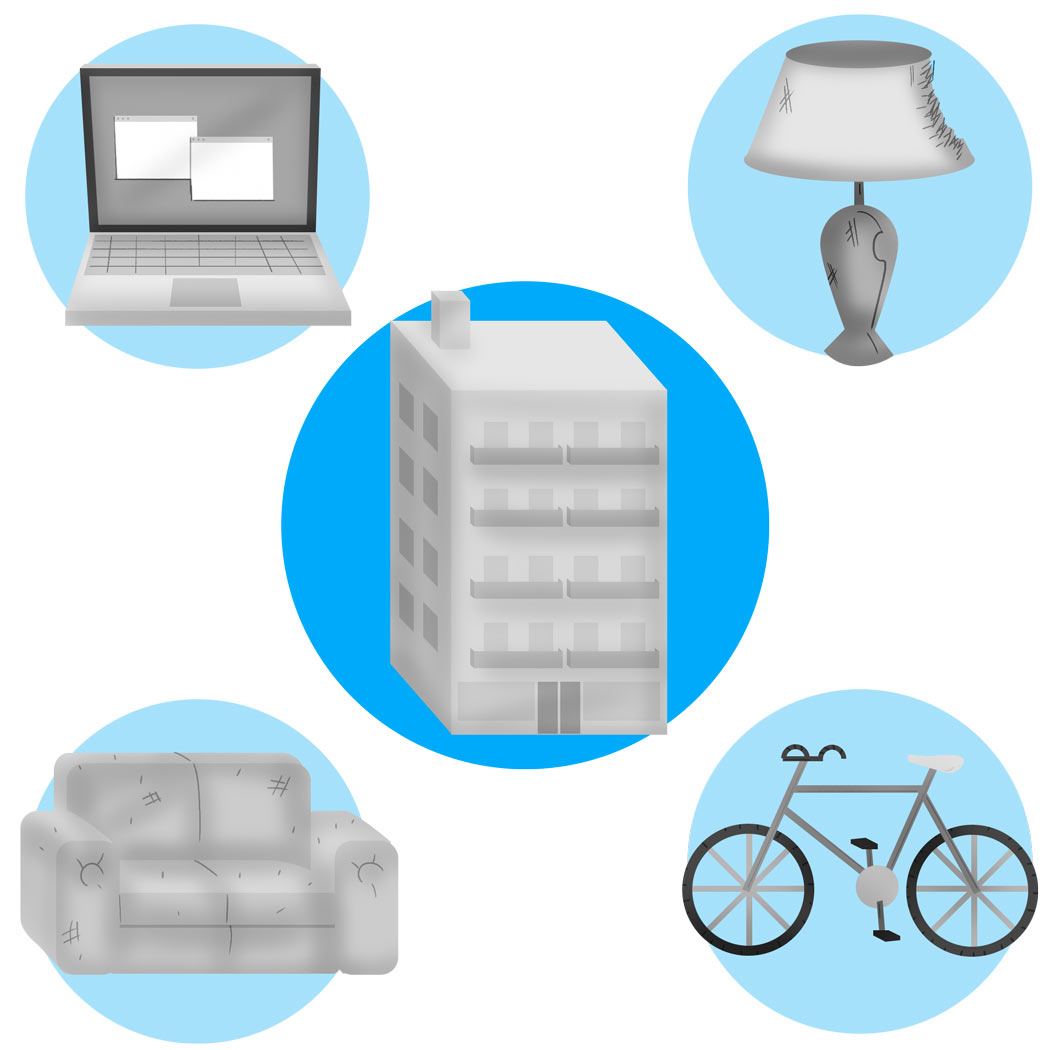 What is tenant insurance?
Tenant insurance is essentially home insurance for renters, and is often referred to as renter's insurance.
Tenant insurance is similar to homeowner's insurance in how it protects your belongings if they're stolen or destroyed; it also carries the same type of coverage for liability if you damage someone's property or cause accidental injury.
While your landlord most likely has their own home insurance on the home you live in — which will cover damage to the property itself — their coverage will not cover your possessions.
This means without tenant insurance, you aren't protected.
How it affects you
Say you forget to turn the stove off before leaving your apartment and you start a fire. Your landlord would have insurance that covers the damages to the building, but anything lost in the fire belonging to you or your neighbours would need to be covered by your respective tenant insurance policies. Financial recourse in this situation is itself worth the average cost of around $210/year.
But replacing your belongings is only one half of the benefit to tenant insurance.
While your landlord's insurance company will cover for damages, they'll want to know how the fire started. If the fire department traces the fire's origin back to your apartment — and if negligence can be proven — you can be held legally responsible by your landlord's insurance company. But if you have the right tenant insurance, you'll also be covered for liability. That money can be used for a legal defence, to pay for damages you caused and to counter potential lawsuits.